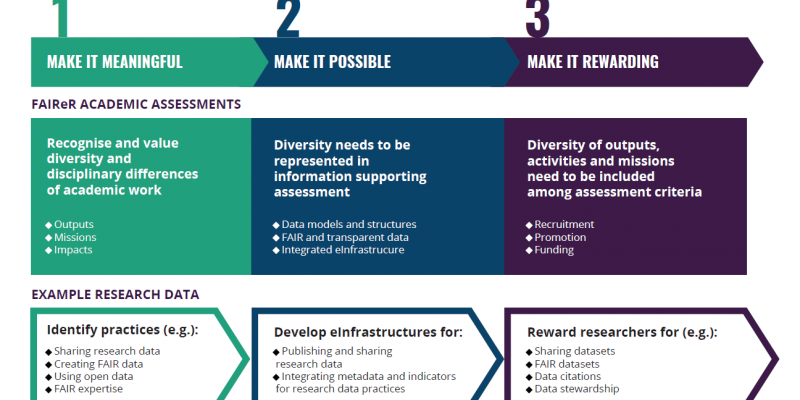 Our final report is openly available at Zenodo and can be downloaded also here (please see the bottom of the page for pdf dowloading).
Henriikka Mustajoki, Janne Pölönen, Kath­leen Gregory, Dragan Ivanović, Valerie Brasse, Joonas Kesäniemi, Elina Koivisto, Elina Pylvänäin­en (2021): Making FAIReR assessments possible.

Final report of EOSC Co-Creation projects: "European overview of career merit systems'' and "Vision for research data in research careers" https://doi.org/10.5281/zenodo.4701375
In the report we build on our research and co-creation processes to argue for creating FAIReR academic assessments and infrastructures. Such assessments are rooted in both the FAIR guidelines for data management and policies for the responsible assessment of research (FAIReR = FAIR + Responsible). Specifically, FAIReR assessments emphasise diversity, communities, and dialogue.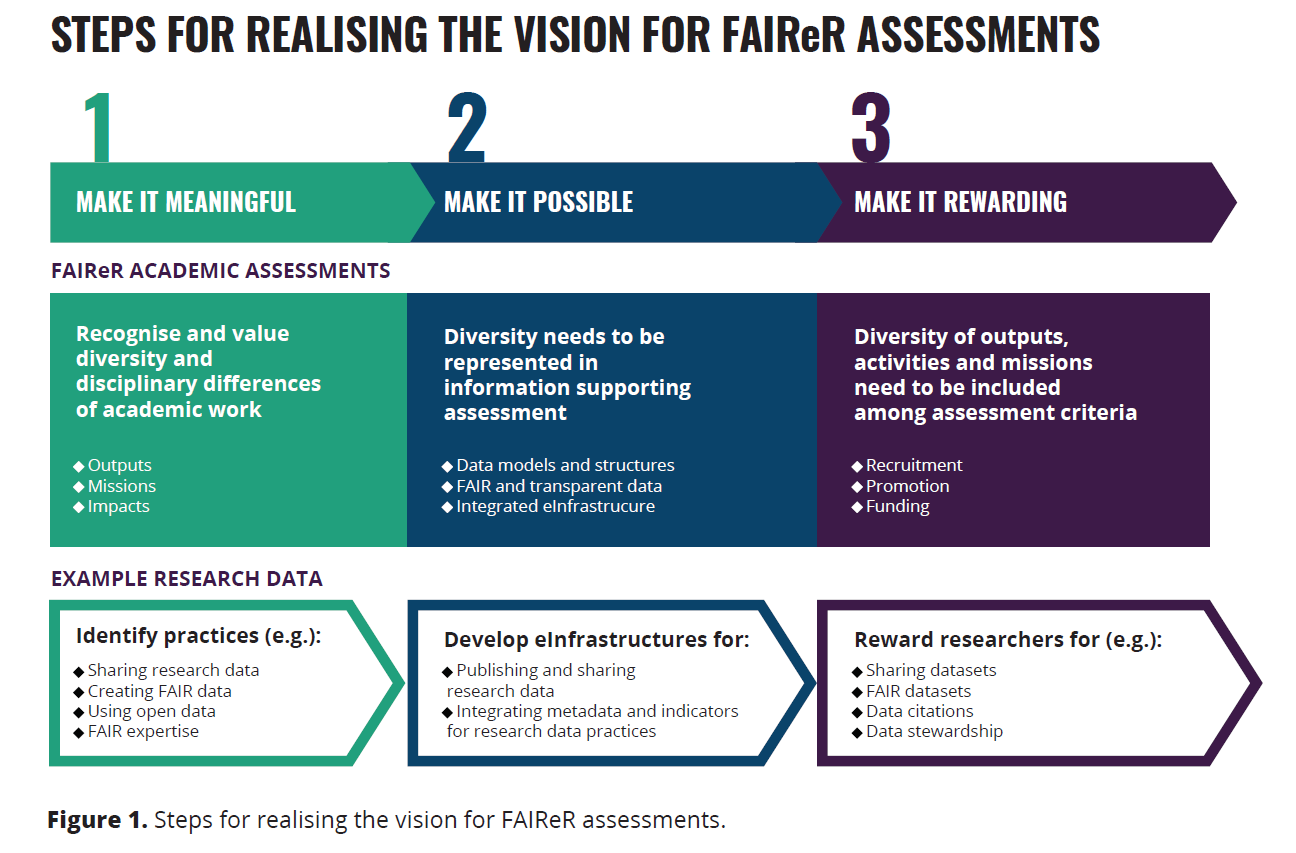 In order for FAIReR assessments to be realised:
1. Communities co-create the meaning of diversity in assessments
Make it meaningful. We need to know what we want to value and evaluate. To do this, we start by considering the goals of open science and do not limit our evaluations to what is technically possible or easy to measure. We take into consideration the diversity of practices, outputs, missions and impacts of academic work, and differences between fields. In the case of research data, such practices may include sharing (open) datasets, creating FAIR datasets, reusing data, or cultivating expertise in creating or curating FAIR data.  
2. Communities build assessments on infrastructures capturing diversity
Make it possible. We need to make it possible for researchers to report, make visible, and explain their diverse outputs, activities and impact of their work. Integration of relevant information from different sources is facilitated by open assessment infrastructure. In the case of research data, information on creating, publishing and sharing research data needs to be reliable, comprehensive, comparable and structured.  
3. Communities reward diverse open science and FAIR practices
Make it rewarding. We need to include a broad range of outputs, activities and impacts of academic works in criteria for hiring, promotion and funding. In the case of research data, this may include shared or open data, indications of data reuse, or acting as data steward.
Download the report here: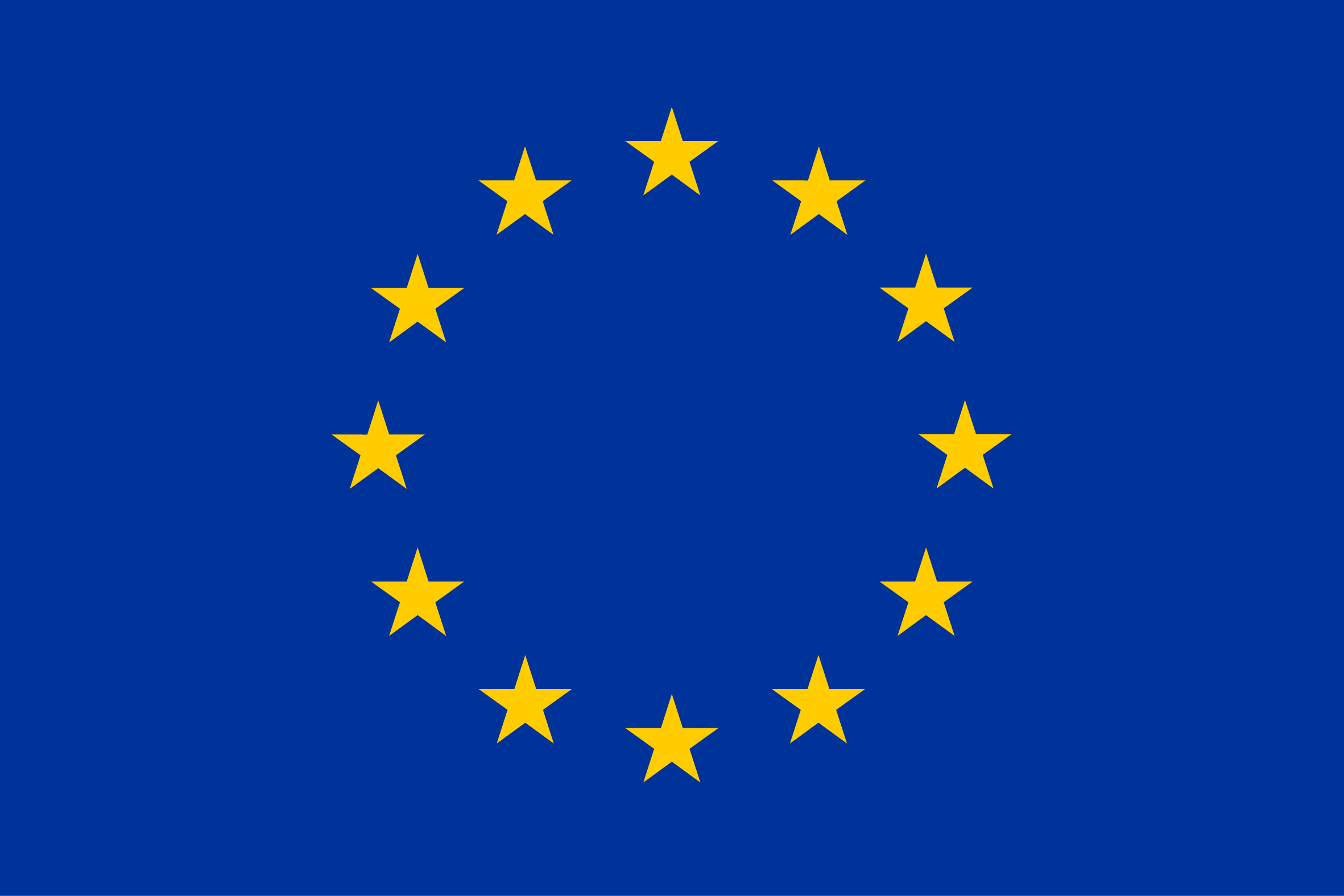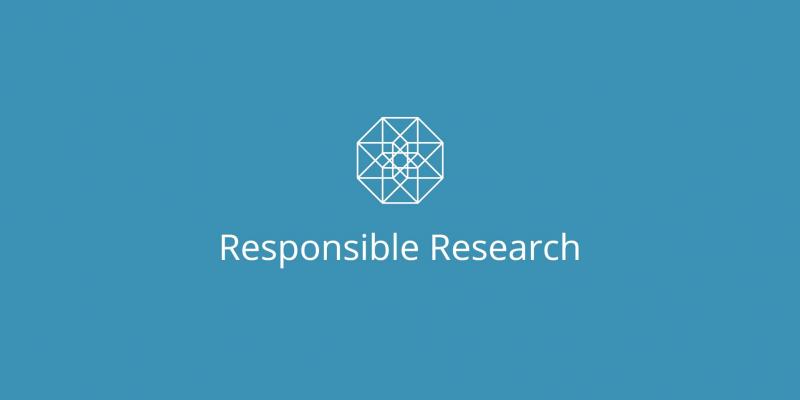 Material published on the Responsible Research websites (avointiede.fi, julkaisufoorumi.fi, tenk.fi, tjnk.fi and vastuullinentiede.fi) after 1.1.2021 is licensed with a CC BY 4.0 license unless otherwise stated. 
A CC BY 4.0 license guarantees that the licensed material can be copied, redistributed, adapted, and transformed into new material for any purpose, including commercial use. The license requires that appropriate credit is given, a link to the license is provided, and any changes are indicated.
More information on the license on the Creative Commons website.
Giving credit
The CC BY license requires that the source is appropriately credited. Unless a specific source is stated, the following should be used
avointiede.fi-sivuilla: The National Open Science Coordination
julkaisufoorumi.fi: Publication forum
tenk.fi: The Finnish National Board on Research Integrity TENK
tjnk.fi: The Committee for Public Information
vastuullinentiede.fi: The Responsible Research editors
In unclear cases, please contact us through the feedback form or over email.
Responsible Research
Haluatko allekirjoittaa Avoimen tieteen ja tutkimuksen julistuksen 2020-2025 itse tai organisaatiosi puolesta? Voit tehdä sen erillisellä lomakkeella.
Vill du underteckna Deklarationen för öppen vetenskap och forskning 2020-2025 som privatperson eller å din organisations vägnar? Du kan göra det med det här formuläret.
Do you want to sign the Declaration for Open Science and research 2020-2025 as an individual or for your organisation. You can do it with this form.
Organisaatiot / Organisationer / Signatory Organisations
Yksityishenkilöt / Privatpersoner / Individual signatories
Aalto-yliopisto
AMKIT – Ammattikorkeakoulujen kirjastoyhteistyökonsortio 
Arcada UAS
Centria-ammattikorkeakoulu
CSC – Tieteen tietotekniikan keskus OY
Diakonia-ammattikorkeakoulu

Donnerska institutet

FinELib-konsortio

Finnish Museum of Natural History LUOMUS

FUN – Suomen yliopistokirjastojen verkosto
Geologian tutkimuskeskus
Haaga-Helia ammattikorkeakoulu
Helsingin yliopisto
Humanistinen ammattikorkeakoulu
Hämeen ammattikorkeakoulu
Högskolan på Åland
Ilmatieteen laitos
Itä-Suomen yliopisto
Jyväskylän ammattikorkeakoulu
Jyväskylän yliopisto
Kaakkois-Suomen Ammattikorkeakoulu Oy
Kajaanin Ammattikorkeakoulu Oy
Kalevalaseura
Kansalliskirjasto
Karelia-ammattikorkeakoulu
KUTKE, Kuntoutuksen tutkimus- ja kehittämisyhdistys ry
LAB-ammattikorkeakoulu
Lapin ammattikorkeakoulu
Lapin yliopisto
Lappeenrannan-Lahden teknillinen yliopisto, LUT
Laurea-ammattikorkeakoulu
Luonnonvarakeskus (LUKE)
Maanmittauslaitos
Maanpuolustuskorkeakoulu
Metropolia Ammattikorkeakoulu
Nuorten tiedeakatemia
Oulun ammattikorkeakoulu
Oulun yliopisto
Poliisiammattikorkeakoulu
Prologos ry
Ruokavirasto
Satakunnan ammattikorkeakoulu
Savonia-ammattikorkeakoulu oy
Seinäjoen ammattikorkeakoulu
Siirtolaisuusinstituutti
Suomalaisen kirjallisuuden seura ry.
Suomen Akatemia

Suomen science fiction- ja fantasiatutkimuksen seura (Finfar)

Suomen ympäristökeskus (SYKE)
Svenska handelshögskolan Hanken
Säteilyturvakeskus
Taideyliopisto
Tampereen ammattikorkeakoulu
Tampereen yliopisto
Teknologian tutkimuskeskus VTT Oy
Terveyden ja hyvinvoinnin laitos
Tieteellisten seurain valtuuskunta
Turun ammattikorkeakoulu
Turun yliopisto
Työterveyslaitos
Vaasan ammattikorkeakoulu - Vasa yrkeshögskola
Vaasan yliopisto
Valtion taloudellinen tutkimuskeskus VATT
Yhteiskuntatieteellinen tietoarkisto, FSD
Yrkeshögskolan Novia
Åbo Akademi
| Nimi/Name | Organisaatio/Affiliation |
| --- | --- |
| Mikko Auvinen | Ilmatieteen laitos / Finnish Meteorological Institute |
| Hannah Bailey | University of Oulu |
| Claudio Baldassarre |   |
| Prateet Baskota |   |
| Paula Susanna Bergman |   |
| Claes Dahlqvist | Åbo Akademi |
| Stefan Ek | Åbo Akademi |
| Jamie Given |   |
| Lisa Grans | Åbo Akademi |
| Jyrki Hakapää | Suomen Akatemia |
| Susanna Hasiwar | Oulun yliopisto |
| Kaisa Haverinen | Tampereen yliopisto |
| Mikaela Heikkilä | Åbo Akademi |
| Tomi Heikkinen |   |
| Iryna Herzon | Helsingin yliopisto |
| Katja Hilska-Keinänen |   |
| Eduard Jacob |   |
| Ilmari Jauhiainen | Tieteellisten seurain valtuuskunta |
| Miki Kallio | Oulun yliopisto |
| Veli-Matti Karhulahti | Jyväskylän yliopisto |
| Tiina Käkelä | Helsingin yliopisto |
| Anne Laajalahti  | Infor & Vaasan yliopisto |
| Jari Laakso |   |
| Mikael Laakso | Hanken Svenska Handelshögskolan |
| Hanna Lahdenperä | Tieteellisten seurain valtuuskunta |
| Eero Lahelma | Helsingin yliopisto |
| Leo Lahti | Turun yliopisto |
| Elina Late | Tampereen yliopisto |
| Kirsi Lehto | Vaasan yliopisto |
| Jukka Lehtonen | Åbo Akademi |
| Heikki Lihvainen | SIOS, Ilmatieteen laitos |
| Jorma Lilleberg |   |
| Jolanda Linsén | Åbo Akademi |
| Riina Luoma |   |
| Fredrik Malmberg | Åbo Akademi |
| Gabriela Martínez | Åbo Akademi |
| Juha Merikoski | University of Jyväskylä |
| Kristian Meurman | Helsingfors universitet |
| Henriikka Mustajoki | Tieteellisten seurain valtuuskunta |
| Maija Mustaniemi-Laakso |   |
| Petteri Mäntymaa | Terveyden ja hyvinvoinnin laitos |
| Pirjo Nikander | Tampereen yliopisto |
| Susanna Nykyri | Tampereen yliopisto, kirjasto, avoimen tieteen palvelut |
| Johanna Olli | Turun yliopisto |
| Emilia Palonen | Helsingin yliopisto |
| Hellevi Peltoketo | Oulun yliopisto |
| Markku Poutanen | Maanmittauslaitos / Paikkatietokeskus |
| Elina Pirjatanniemi | Åbo Akademi |
| Seliina Päällysaho | Seinäjoen ammattikorkeakoulu |
| Janne Pölönen | Tieteellisten seurain valtuuskunta |
| Juho Rasmus | Oulun yliopisto |
| Antonio Rodriguez Carrillo | Tieteellisten seurain valtuuskunta |
| Markku Roinila |   |
| Hilda Ruokolainen | Åbo Akademi |
| Matti Ruuskanen | Turun yliopisto |
| Marja Sarajärvi | Oulun yliopisto |
| Ville Sarkamo | Jyväskylän yliopisto |
| Mia Seppälä | Taideyliopisto |
| Helena Soimakallio |   |
| Maaret Storgårds |   |
| Inka Stormi |   |
| Ville Tikka | Jyväskylän yliopisto |
| Tiina Tolonen |   |
| Marja-Liisa Trux |   |
| Helena Tukiainen | Oulun yliopisto, Maantieteen tutkimusyksikkö |
| Jouni Tuomisto | Terveyden ja hyvinvoinnin laitos |
| Ulla Tätilä | Oulun yliopisto |
| Felix Vaura |   |
| Aki Vehtari |   |
| Mika E. Virtanen | Oulun yliopisto, Teknillinen tdk. |
| Matti Vuori |   |
| Sebastian Wilken | Åbo Akademi |
| Pekka Yliluoma |   |
Open science